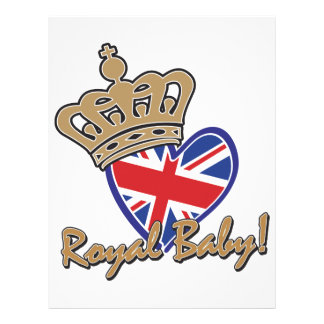 Whilst watching all the coverage of the Cambridge's birth and the following celebrations I got called a Royalist! I would not say I was a Royalist exactly but as a history lover I think anything to do with the Royals will be talked about for years to come so I like to make sure I am aware of it and keeping an eye on current affairs!
I did fully get caught up in the hype of watching the Lindo wing door on a live webcam even though I knew that the likelihood of seeing something was slim. I got so engrossed I even missed out on about 4 days worth of entering competitions! (Even the many comps that were about the Royal birth!!) Yesterday when I was waiting for the new family to emerge I even delayed making food for the kids so I didnt miss anything! So yeah perhaps you could say I have Royalist tendancies!
But I never saw any significant Royal Births before and I do admire Will and Kate so much for their obvious love for one another so think they will do a fantastic job of combining royal duties with making happy memories.
Watching the coverage was a first for me having been to young for Wills and Harry's - but to me this was even better because my kids watched it too we get to share the memory together. Now in years to come me and my little girl can say "Yeah we watched Cambridge Junior on the telly for his 1st royal wave!!"
My daughter wrote some of her thoughts about it all down, so I thought I would include them on here to preserve them....
(From the mouth of an 8 year old girl.......)
"I think the Royal Baby will be a King full of courage and keep to the law. When I watched the News I thought he was so cute and I thought that Will and Kate will make good parents. I also think he will be clever when he is king! His mum and dad will look after him very well and the Queen will also love him."
It would be nice now if the family could have some time out from all the media intrusion, although I think William will ensure that they do! They should be able to go about things like walking in the park and meeting up with family without the fear of Paparazzi following them everywhere! But I probably have this view because of what happened to Princess Diana - you can't help but think of her at this emotional time. She would be so proud of how her two boys are handling themselves in this modern world!