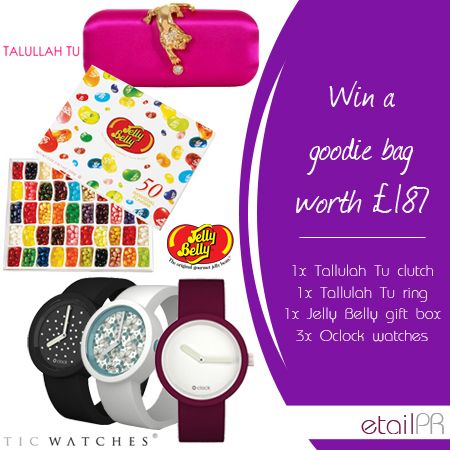 Couldn't resist posting this link - because it is such an amazing prize - that might be something to do with my sweet tooth and the jelly beans though!
As well as the sweets you can win some amazing watches, a clutch bag and a ring. So there is something for everyone!!
A rafflecopter giveaway through Facebook again, 6 days to enter this one.
And if you do run a blog I seriously recommend checking out the company who run this (E-tail PR) I have joined just recently but think as a company and website it is useful.
Good luck !!!